about us
The Mason Group is a leading recruitment agency that specializes in the recruitment and placement of accounting, finance and banking professionals in the Greater Toronto and Vancouver Areas.
From Financial Analysts to CFOs, for permanent or contract positions, our expert recruiters can help you find the talented performers or career opportunities you need to succeed.
Operating with integrity and respect, committed to excellence and dedicated to teamwork, The Mason Group has grown to become one of the most trusted and experienced accounting and finance recruitment agencies in the industry.
how can we help you?
Candidates
As a candidate, you can rely on the fact that most of our recruitment consultants are trained accountants and/or CPAs: they know what it's like to be in your shoes and they'll work relentlessly on your behalf to help you reach your optimal career potential.
Employers
More than just an accounting recruitment agency, we're professionals working for professionals. We will guide you through every step of the hiring process to eliminate your risk and reduce your costs while also compressing your timeline, ensuring you have the right talent in your organization when you most need it.
meet our team
Mitch Goldstein
President
Mitch Goldstein is President of The Mason Group. He started in the industry in 1994 and has been recognized many time...
Read full bio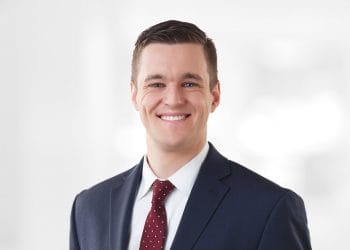 Michael Kennedy
Senior Manager – Permanent Search
Michael Kennedy is a Senior Manager – Permanent Search at The Mason Group. Prior to joining The Mason Group, Michael ...
Read full bio
latest blog posts
Results from the 2022 CPA Compensation Study are now available. Get a clear view of what you should be paid, or what you should be paying, based on our 2022 Salary Guide for accounting & finance jobs across the GTA.

Have you been offered a promotion without a raise? It's time to be strategic, as an upgrade in your job title might be a win for your career on the long term. Here are four things you can do if you're offered a promotion without extra pay.

When job hunting, we tend to focus our attention on how we can make a great impression and whether someone will want to hire us to the detriment of all else. It's important to also consider whether or not the work environment you will soon be entering is a good one.