As 2023 is now upon us, so are New Year resolutions and the lists of goals for what we want to achieve in the next 12 months and beyond. Here is The Mason Group's compilation of some of the most inspirational career books every accounting & finance professional need to read this year.
Amazon Synopsis: Start With Why shows that the leaders who've had the greatest influence in the world all think, act, and communicate the same way — and it's the opposite of what everyone else does. Sinek calls this powerful idea The Golden Circle, and it provides a framework upon which organizations can be built, movements can be led, and people can be inspired. And it all starts with WHY.
Amazon Synopsis: Imagine a world where almost everyone wakes up inspired to go to work, feels trusted and valued during the day, then returns home feeling fulfilled. This is not a crazy, idealized notion. Today, in many successful organizations, great leaders create environments in which people naturally work together to do remarkable things. Too many workplaces are driven by cynicism, paranoia, and self-interest. But the best ones foster trust and cooperation because their leaders build what Sinek calls a "Circle of Safety" that separates the security inside the team from the challenges outside. Sinek illustrates his ideas with fascinating true stories that range from the military to big business, from government to investment banking.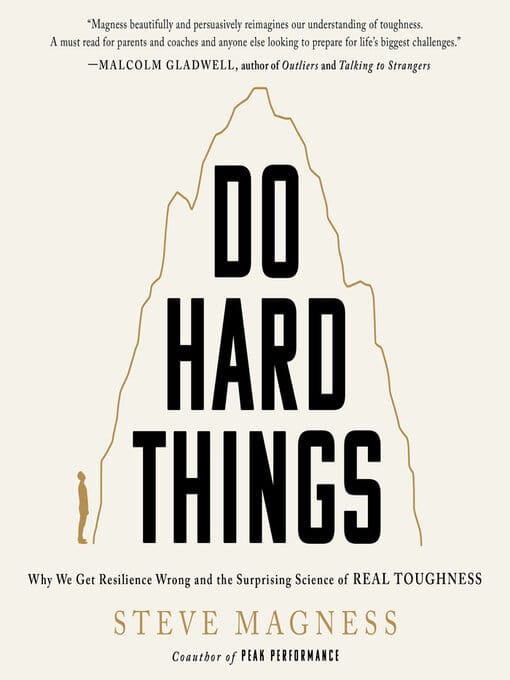 Amazon Synopsis: In Do Hard Things, Steve Magness beautifully and persuasively reimagines our understanding of toughness. This is a must-read for parents and coaches and anyone else looking to prepare for life's biggest challenges. From beloved performance expert, executive coach, and coauthor of Peak Performance Steve Magness comes a radical rethinking of how we perceive toughness and what it means to achieve our high ambitions in the face of hard things.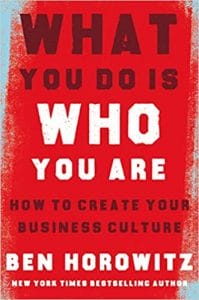 Amazon Synopsis: What You Do Is Who You Are explains how to make your culture purposeful by spotlighting four models of leadership and culture-building―the leader of the only successful slave revolt, Haiti's Toussaint Louverture; the Samurai, who ruled Japan for seven hundred years and shaped modern Japanese culture; Genghis Khan, who built the world's largest empire; and Shaka Senghor, a man convicted of murder who ran the most formidable prison gang in the yard and ultimately transformed prison culture. Horowitz connects these leadership examples to modern case-studies, including how Louverture's cultural techniques were applied (or should have been) by Reed Hastings at Netflix, Travis Kalanick at Uber, and Hillary Clinton, and how Genghis Khan's vision of cultural inclusiveness has parallels in the work of Don Thompson, the first African-American CEO of McDonalds, and of Maggie Wilderotter, the CEO who led Frontier Communications. Horowitz then offers guidance to help any company understand its own strategy and build a successful culture.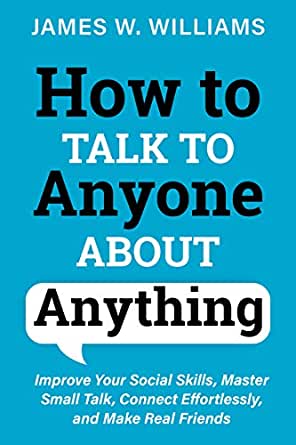 Amazon Synopsis: How to Talk to Anyone About Anything: Improve Your Social Skills, Master Small Talk, Connect Effortlessly, and Make Real Friends is your complete guide to help you do just that. The chapters within this book cover everything you need to know to fully embrace your true self and become the most enthralling conversationalist in ANY room!
6) Think and Grow Rich by Napoleon Hill and Arthur R. Pell
Amazon Synopsis: In the original Think and Grow Rich, published in 1937, Hill draws on stories of Andrew Carnegie, Thomas Edison, Henry Ford, and other millionaires of his generation to illustrate his principles. In the updated version, Arthur R. Pell, Ph.D., a nationally known author, lecturer, and consultant in human resources management and an expert in applying Hill's thought, deftly interweaves anecdotes of how contemporary millionaires and billionaires, such as Bill Gates, Mary Kay Ash, Dave Thomas, and Sir John Templeton, achieved their wealth. Outmoded or arcane terminology and examples are faithfully refreshed to preclude any stumbling blocks to a new generation of readers.
Amazon Synopsis: The secret, master networker Keith Ferrazzi claims, is in reaching out to other people. As Ferrazzi discovered in early life, what distinguishes highly successful people from everyone else is the way they use the power of relationships—so that everyone wins. In Never Eat Alone, Ferrazzi lays out the specific steps—and inner mindset—he uses to reach out to connect with the thousands of colleagues, friends, and associates on his contacts list, people he has helped and who have helped him. And in the time since Never Eat Alone was published in 2005, the rise of social media and new, collaborative management styles have only made Ferrazzi's advice more essential for anyone hoping to get ahead in business.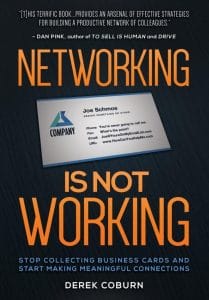 Amazon Synopsis: Over the last few decades, networking has devolved into an endless series of cattle call events full of open bars and closed fists. Perfect strangers, after a long day at the office, agree to show up and bump into each other, randomly exchanging business pitches for business cards. Needless to say, traditional networking isn't working anymore. For successful 21st century business people, large networking events and the mountains of business cards they produce have become a waste of time and valuable resources. It's time for a new, modern approach to networking. Born out of author Derek Coburn's frustration with having spent thousands of fruitless hours attending traditional networking events, this book offers fresh, effective, unconventional strategies for growing and nurturing a powerful network. These strategies grew Coburn's revenue by 300% in just 18 months and can have a major impact on your business. You will learn how to: – Become the Ultimate Connector – Become the Ultimate Resource – Identify and develop relationships with world-class professionals – Enhance the value you deliver for your best clients – Position yourself for more quality introductions to ideal prospective clients Once you implement the networking strategies in this book, the quality of your clients, your business, and your life will improve dramatically.
Amazon Synopsis: Does it feel like you work in a "red ocean filled with sharks?" Eat or be eaten. Fierce competition. Continual battling over scarce resources. What if there was another path? What if you could create your own blue oasis where profits are higher, marketing is as natural as breathing, and competition is nearly nonexistent? This nirvana can be a reality when you practice the principles of Giftology.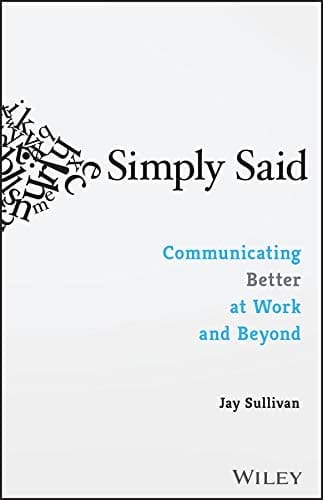 Amazon Synopsis: Simply Said is the essential handbook for business communication. Do you ever feel as though your message hasn't gotten across? Do details get lost along the way? Have tense situations ever escalated unnecessarily? Do people buy into your ideas? It all comes down to communication. We all communicate, but few of us do it well. From tough presentations to everyday transactions, there is no scenario that cannot be improved with better communication skills. This book presents an all-encompassing guide to improving your communication, based on the philosophy: we are all better communicators when we focus focus less on ourselves and more on other people. More than just a list of tips, this book connects skills with scenarios and purpose to help you hear and be heard. You'll learn the skills to deliver great presentations and clear and persuasive messages, handle difficult conversations, effectively manage, lead with authenticity and more, as you discover the secrets of true communication.
You might also like: