Did you know? According to research, people who read daily will live longer. Books will also open doors of opportunity as they'll teach you different life and career lessons by seizing knowledge from people who have succeeded in doing it. So, grab the list of books we've compiled for you below and continue to grow into the best possible version of yourself.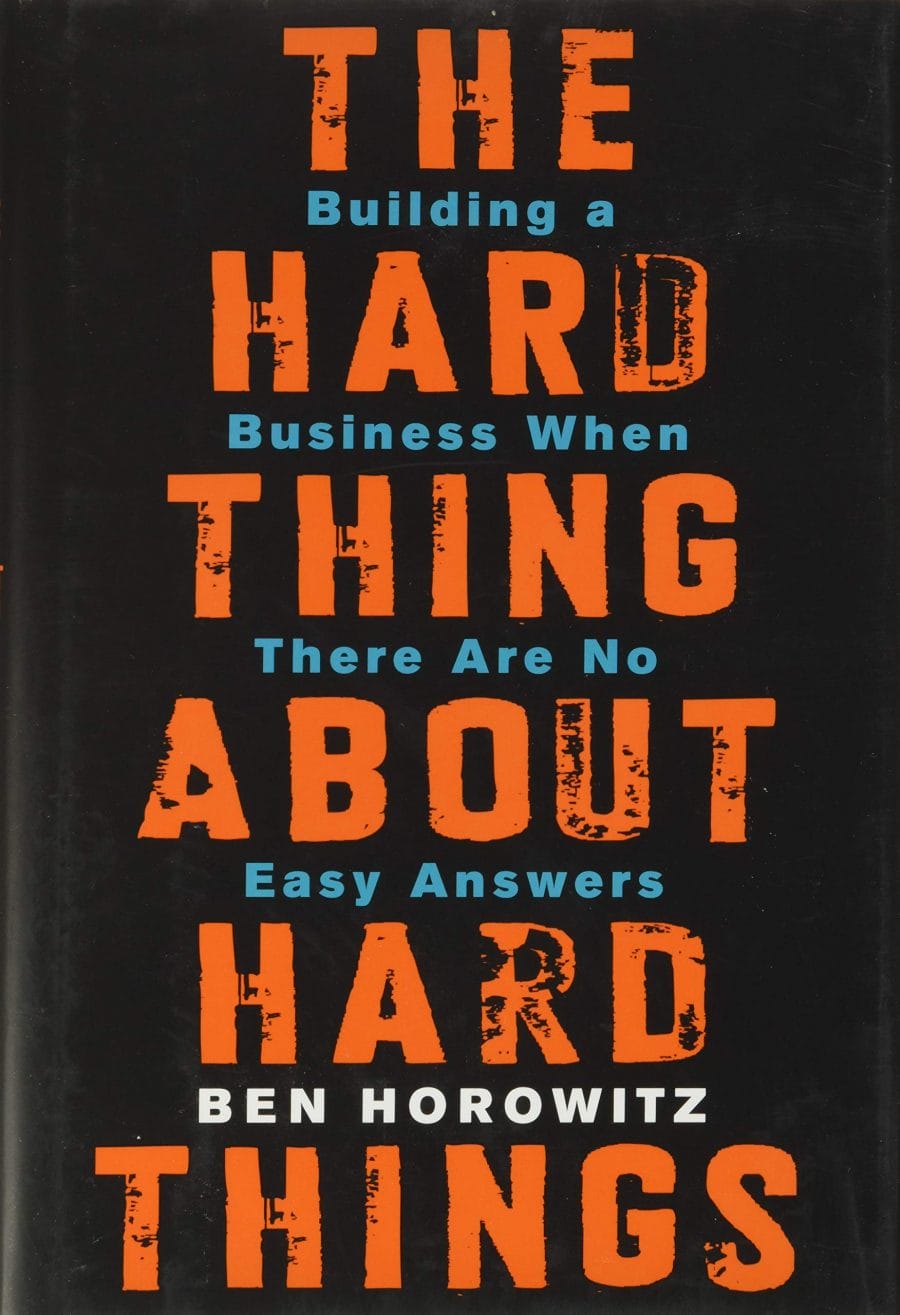 Amazon Synopsis: Ben Horowitz, cofounder of Andreessen Horowitz and one of Silicon Valley's most respected and experienced entrepreneurs, offers essential advice on building and running a startup—practical wisdom for managing the toughest problems business school doesn't cover, based on his popular ben's blog.
While many people talk about how great it is to start a business, very few are honest about how difficult it is to run one. Ben Horowitz analyzes the problems that confront leaders every day, sharing the insights he's gained developing, managing, selling, buying, investing in, and supervising technology companies. A lifelong rap fanatic, he amplifies business lessons with lyrics from his favorite songs, telling it straight about everything from firing friends to poaching competitors, cultivating and sustaining a CEO mentality to knowing the right time to cash in.
Amazon Synopsis: The 7 Habits have become famous and are integrated into everyday thinking by millions and millions of people. Why? Because they work!
With Sean Covey's added takeaways on how the habits can be used in our modern age, the wisdom of the 7 Habits will be refreshed for a new generation of leaders.
They include:
Habit 1: Be Proactive
Habit 2: Begin with the End in Mind
Habit 3: Put First Things First
Habit 4: Think Win/Win
Habit 5: Seek First to Understand, Then to Be Understood
Habit 6: Synergize
Habit 7: Sharpen the Saw
This beloved classic presents a principle-centered approach for solving both personal and professional problems. With penetrating insights and practical anecdotes, Stephen R. Covey reveals a step-by-step pathway for living with fairness, integrity, honesty, and human dignity—principles that give us the security to adapt to change and the wisdom and power to take advantage of the opportunities that change creates.
Amazon Synopsis: The great secret of our time is that there are still uncharted frontiers to explore and new inventions to create. In Zero to One, legendary entrepreneur and investor Peter Thiel shows how we can find singular ways to create those new things.
Thiel begins with the contrarian premise that we live in an age of technological stagnation, even if we're too distracted by shiny mobile devices to notice. Information technology has improved rapidly, but there is no reason why progress should be limited to computers or Silicon Valley. Progress can be achieved in any industry or area of business. It comes from the most important skill that every leader must master: learning to think for yourself.
Doing what someone else already knows how to do takes the world from 1 to n, adding more of something familiar. But when you do something new, you go from 0 to 1. The next Bill Gates will not build an operating system. The next Larry Page or Sergey Brin won't make a search engine. Tomorrow's champions will not win by competing ruthlessly in today's marketplace. They will escape competition altogether, because their businesses will be unique.
Zero to One presents at once an optimistic view of the future of progress in America and a new way of thinking about innovation: it starts by learning to ask the questions that lead you to find value in unexpected places.
Amazon Synopsis: Coexisting but conflicting needs create self-sabotaging behaviors. This is why we resist efforts to change, often until they feel completely futile. But by extracting crucial insight from our most damaging habits, building emotional intelligence by better understanding our brains and bodies, releasing past experiences at a cellular level, and learning to act as our highest potential future selves, we can step out of our own way and into our potential. For centuries, the mountain has been used as a metaphor for the big challenges we face, especially ones that seem impossible to overcome. To scale our mountains, we actually have to do the deep internal work of excavating trauma, building resilience, and adjusting how we show up for the climb. In the end, it is not the mountain we master, but ourselves.
Amazon Synopsis: What Color Is Your Parachute? is the world's most popular job-hunting guide. This completely updated edition features the latest resources, strategies, and perspectives on today's job market, revealing surprising advice on what works—and what doesn't—so you can focus your efforts on tactics that yield results.
At its core is Richard N. Bolles's famed Flower Exercise, a unique self-inventory that helps you design your career—and your life—around your key passions, transferable skills, traits, and more.
This practical manual also provides essential tips for writing impressive resumes and cover letters, networking effectively, interviewing with confidence, and negotiating the best salary possible.
Amazon Synopsis: Filled with secrets from a therapist's toolkit, Why Has Nobody Told Me This Before teaches you how to fortify and maintain your mental health, even in the most trying of times. Dr Julie Smith's expert advice and powerful coping techniques will help you stay resilient, whether you want to manage anxiety, deal with criticism, cope with depression, build self-confidence, find motivation, or learn to forgive yourself. Why Has Nobody Told Me This Before tackles everyday issues and offers practical solutions in bite-sized, easy-to-digest entries which make it easy to quickly find specific information and guidance.
Your mental well-being is just as important as your physical well-being. Packed with proven strategies, Dr. Julie's empathetic guide offers a deeper understanding of how your mind works and gives you the insights and help you need to nurture your mental health every day. Wise and practical, Why Has Nobody Told Me This Before might just change your life.
Amazon Synopsis: Having managed dozens of teams spanning tens to hundreds of people, Julie knows the most important lesson of all: great managers are made, not born. If you care enough to be reading this, then you care enough to be a great manager.
The Making of a Manager is a modern field guide packed everyday examples and transformative insights, including:
How to tell a great manager from an average manager (illustrations included)
When you should look past an awkward interview and hire someone anyway
How to build trust with your reports through not being a boss
Where to look when you lose faith and lack the answers
Whether you're new to the job, a veteran leader, or looking to be promoted, this is the handbook you need to be the kind of manager you wish you had.