Are you or your company considering a move to Vancouver, BC?
The CPABC recently released their Regional Check-Up report so we thought we'd share this useful infographic on the province's top performing region, Mainland/Southwest.
The Mainland/Southwest Development Region (commonly known as Southwest BC) encompasses the Metro Vancouver, Sunshine Coast, Squamish-Lillooet, and Fraser Valley regional districts. As the economic hub of the province, Southwest BC is home to approximately 61% of BC's population.
Highlights in 2015
Population: 2.9 million (+1.2%)
Economy: trade, manufacturing, and tourism
Labour Market: 1,468,200 jobs (+1.5%)

Goods Sector: 267,200 (+5,000 jobs)
Service Sector: 1,200,900 (+16,200 jobs)

Business Bankruptcies: 97 reports (-25.4%)
Consumer Insolvencies: 2.7 per 1,000 adults (no change)
Read the complete CPABC Regional Check-Up – Mainland/Southwest report.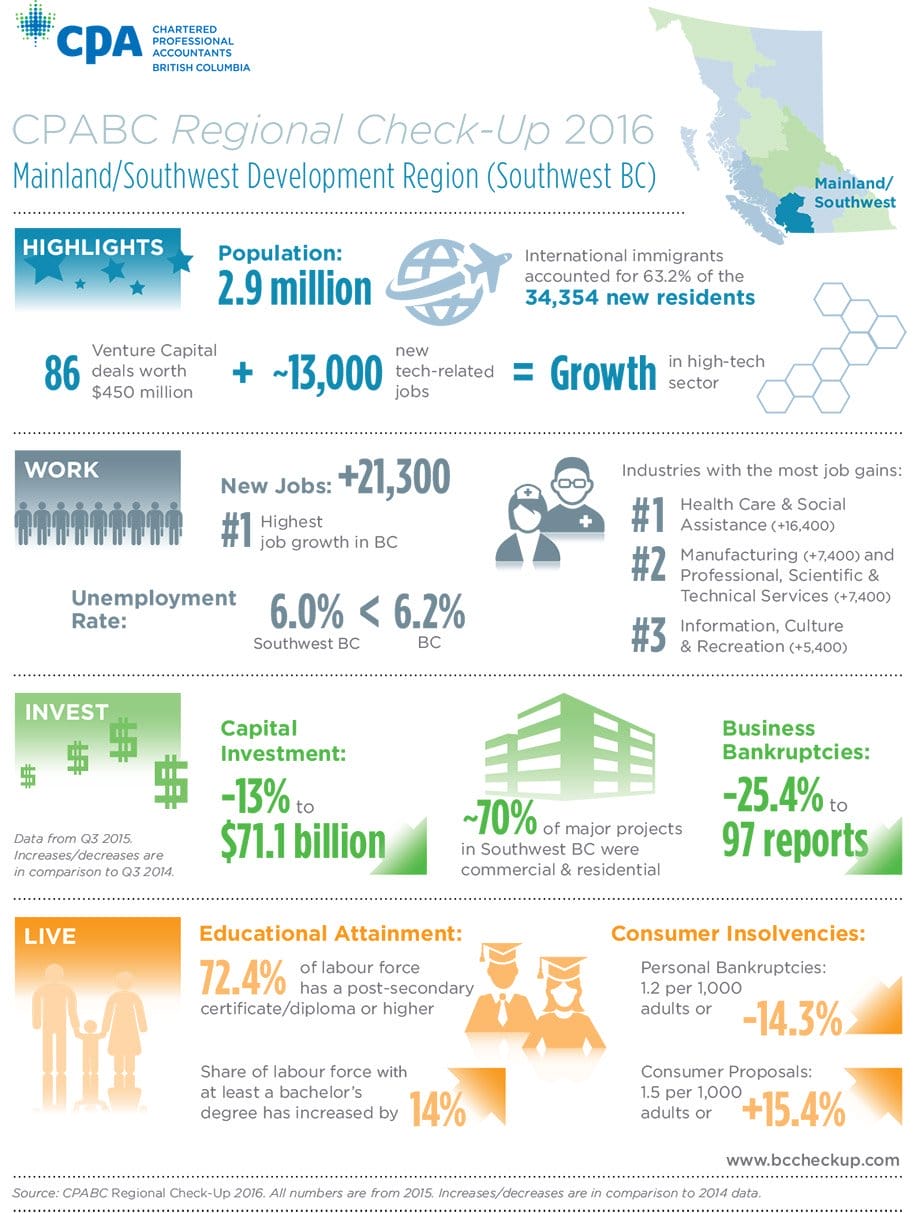 *Infographic courtesy of  Chartered Professional Accountants of British Columbia (CPABC).