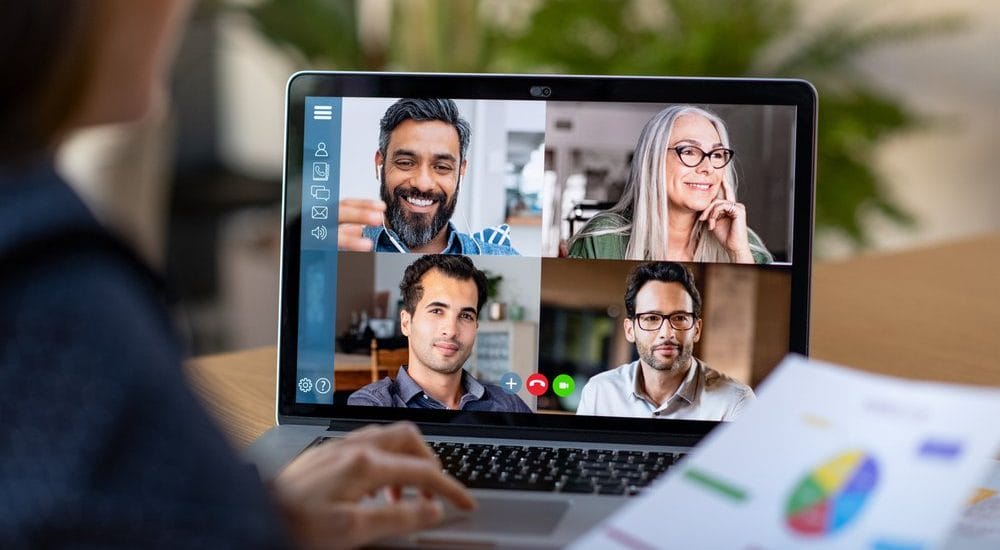 Given the current worldwide situation, most of us had to quickly adapt to working from home. It's because of the situation many of us currently find ourselves in that we decided to share our company's guide to working remotely in this quarantine environment. If you have some additional tips, go ahead and share them in the comments below!
Working from home: 10 tips to make it work
Work productivity
Set-up your workspace: Find a place in your home where you'll be able to have enough room for your equipment, which will include your computer, cell phone, note pads, files, and anything else you'll need for your daily workflow and to maintain efficiency and productivity.
Get dressed and stick to your routine: If you were planning to stay in your PJ's for the workday, it's time you reconsider. Studies found that people are more productive when they dress up, even if it's just to work from home. Part of being efficient at home means keeping the same mindset as if you were going to the office.
Take breaks: Make sure you take a few breaks away from your workspace during the day. Walk around your home, go on a quick walk for some fresh air, do some quick stretches, or make yourself a cup of coffee or tea. Taking a few breaks can go a long way in ensuring you stay focused and productive!
Communication is key
Check in with your manager and team: The biggest difference between remote work and going to the office is communication. Check in with your manager and your team daily using a chat system like "Slack," "Zoom," or your internal chat system of choice, even if it's only a check-in to see how it's going. To discuss strategy, hold brainstorming sessions or one-on-one meetings, and video chats work best for those.
Align with your manager and clarify objectives: Communication is often less understood via email or a chat system. Double check that you correctly understand any task or project you are given. Align with your manager and what their expectations are. Don't be shy to ask questions until you're certain you fully understand the requirements that were given to you.
Communicate updates often: A lot of visibility is lost when you're not physically in the office. Make sure you communicate updates often, even when you think it might not be entirely necessary.
Build trust and rapport by being proactive: If you can't deliver something on time or you're experiencing technical issues, communicate early and proactively.
Self-care during the quarantine
Stay Active: Don't neglect your physical and mental health. Meditate, do jumping jacks in your living room, go for a run, or practice yoga. Whatever it is that works for you, do what it takes to care for your body and mind.
Don't check the news too often: Constantly reading the news about the current pandemic can be overwhelming and stressful. Instead, set specific times just once or twice a day, preferably in the morning or afternoon. Doing so just before your bedtime, or right when you wake up, can cause you to feel worried or overwhelmed, and interfere with your quality of sleep or how you start your day.
Don't isolate yourself: Call your friends, family, and relatives every day and have video chats with them to ensure you stay connected with the people you love and that love you!
RELATED:
TIPS TO ACE YOUR NEXT VIDEO INTERVIEW